Published on September 15, 2020, Updated on August 19, 2021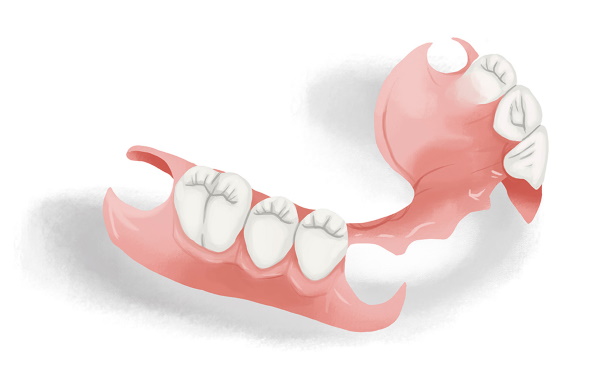 The cost of dentures is not cheap, but it can be obtained by everyone. It is a highly recommended treatment for patients with missing teeth. Your teeth are important for various reasons including improving your overall health and self-confidence. Discover Dentures Geriatric Dentistry alternatives that meet your unique budget.
Contents: How much? | Partials | Full | Worth it? | Insurance coverage | Appointment | FAQ
How much do Dentures cost?
Dentures cost between per arch, depending on the material used and the level of customization. A low-cost denture ranges in price from $600 to $1200 for a complete set of upper and lower teeth. Typically, a mid-range denture costs between $1,000 and $3,000 per arch. Premium dentures range in price from about $4,000 to $8,000 per arch. These can be reasonably priced, as dental insurance may cover the cost of dentures.
The cost of this treatment is determined by a number of factors. One of the most significant aspects is the location of lost teeth and the number of teeth replaced.
Conventional dentures – the replacements are fitted into the acrylic base.
The upper arch will be based on the brace that covers the roof of the mouth.
The lower arch is a horseshoe-shaped dental prosthetic held in place on gum and bone tissues by suction.
How much do Complete dentures cost?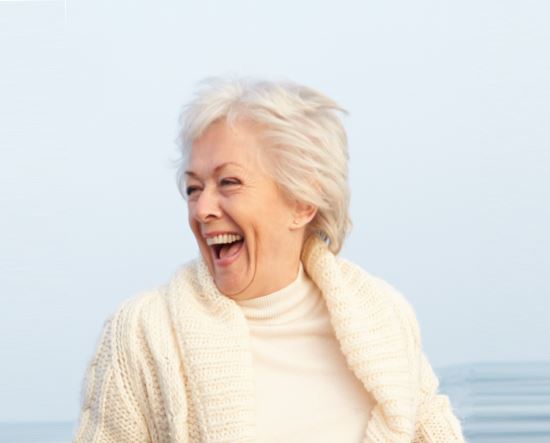 Complete dentures cost between $2,000 and $20,000 per arch, depending on the material used and the level of customization. A low-cost complete denture set typically costs between $600 to $1200 for the upper and lower teeth. Typically, a mid-range full denture costs between $1,000 and $3,000 per arch. Premium complete dentures range in price from $4,000 to $8,000 per arch.
These can be reasonably priced, as dental insurance may cover the cost of dentures.
When all natural teeth have been taken, Full Dentures are applied. Most patients will receive immediate complete dentures and have to wait for 8 to 12 weeks so that the gums and tissues can heal. During this time, the set of conventional complete dentures are fabricated in the lab. When the dentures are ready, patients can wear them and try them on.
Other expenses may include:
Diagnostic – A dental exam and X-ray of the teeth are integral for this procedure.
Treatment – These may include the cost of extractions and local anesthesia (if required). There may also be additional expenses for one day or temporary dentures.
Aftercare – These include follow-up appointments, relining, adhesives, and cleaning solutions.
How much do Partial dentures cost?
Denture partials are made up of substitute teeth bonded to a metallic or acrylic base that resembles your gum color.
Partial dentures cost between $400 to $1,800 per arch, depending on the number of teeth, the type of material used, and the position of the teeth – top/upper or bottom/bottom. These can be reasonably priced, as dental insurance may cover the cost of partial dentures.
Partial Dentures (Upper or Lower – removable)
One, Two, Three Teeth
$400 – $600
Four Teeth
$500 – $700
Five to Nine Teeth
$600 – $800
Ten to Twelve Teeth
$800 – $1000
Chrome Palate
$200 + cost of dentures above
Partial Upper or Lower Chrome
$500 + cost of dentures above
Flexible Nylon/Valplast
$200 additional
How much do Immediate dentures cost?
Dentures ready on the same day are more expensive than conventional dentures because they are made beforehand. The advantage is that patients can begin wearing it immediately following tooth extraction. The additional expenditures are related to the same-day manufacture of the dentures and fitting adjustments.
Immediate partial dentures cost
Same-day partial dentures cost between $900 to $3,500. In comparison to a metal cast denture, a resin foundation partial denture may require greater repair costs. Additionally, the cost is determined by the number of teeth, the type of material used, and the location of the teeth – top/upper or bottom/bottom. Partial dentures may be covered by dental insurance.
Immediate complete dentures cost
Cost for same day complete dentures range from $900 to $3,500. They cost slightly higher due to the addition of temporary full dentures set that range from $400 to $1,200. Cost also depends on the type of materials used and location of teeth – Top/Upper or Lower/Bottom. Dental insurance may help pay for complete dentures.
Immediate dentures cost option allows the patient to avoid leaving the dental office without their teeth as it can be done in one visit. Prior to extracting the teeth, the specialist will take an impression of the gums and remaining teeth to ensure that the replacements are manufactured precisely and are ready for implantation after the extraction.
Are removable dentures worth it?
Removable dentures are useful for people who have lost a tooth due to an accident or when they have lost a tooth or more because of erosion or lack of oral hygiene. If the lost tooth has not been replaced with bridges or implants, it can cause a lot of oral health issues later on. Patients often think that losing one tooth won't have any effect, but losing just one can result in having all the teeth extracted in the future or the potential embarrassment of missing a tooth or more. A lost tooth can also affect the patient's chewing and speaking abilities. Additionally, the cost of dentures is what puts people off the treatment.
Having a healthy set of teeth, whether they are all natural, all false or a mixture of both is an important thing to have. The cost will vary according to the sort of dentures you desire, but the investment is well worth it.
Paying for Care – With and Without Insurance
Whether you're wondering about the cost of dentures without insurance or its cost with insurance,  we have various payment options available for you. Dentures, according to the American Dental Association, can restore your smile to its former glory. It also keeps your cheeks and lips from sagging which makes you look older than your actual age. Therefore it is an excellent treatment that can benefit your oral and overall health. The following are some possible payment methods for this treatment:
Insurance Friendly Dentist – Paying for dentures cost with insurance is the best way to pay for this treatment. Most comprehensive dental insurance plans have coverage for this treatment. Normally, around 50% of the total cost of your expense can be covered after deductibles and co-pays.Summit Smiles is an insurance-friendly office that accepts PPO and HMO. We will check your benefits and file insurance claims on your behalf to make sure your benefits are maximized and make this treatment more affordable.
Government Programs – Unfortunately, Medicare won't be able to cover dental care procedures. It can pay for emergency inpatient hospital care in a dental emergency, but not for the dental care itself. If you have Medicare, do review your coverage to make sure because some Medicare Advantage Plans (Part C) provide dental benefits that Medicare does not cover. You can also take a look at your state or local health department for any programs that could be offered in your area.
Flexible spending accounts (FSA) – FSA or Flexible Spending Arrangement is a special account that you set up with pre-tax contributions to use for medical care expenses. FSA is only available to the employer offering this option, but the good news is most employers today have FSA as part of their benefits package. FSA is easy to use as you pay for qualified expenses either through a debit card provided or through reimbursement. FSAs are "use it or lose it" accounts. Your employer can keep the funds you don't use at the end of the year; therefore, you need to use it all up. You can learn more about FSA's here.
Health savings accounts (HSA) – An HSA is a government-regulated savings account available to people who have a high-deductible insurance plan. It sets aside a pretax amount to cover healthcare expenses that your insurance provider can't pay. The contributions are tax-deductible, but the advantage is that you own your account and the funds can roll over to the next year. Find out more about HSA's.
Dental schools – There are dental schools that could offer discounts on service if you agree to allow a student to perform the treatment. A good dental school will have board-certified dentists nearby to oversee the student performing the service.
In-House Payment Plans – Most dental offices today offer monthly payment plans so you don't have to worry about paying for it in full. Dentists know that most patients avoid getting treated because they cannot afford it. We do not want our patients to experience this, which is why we offer payment options for dentures that are not covered by insurance.
La Habra, Dentures cost
Summit Smiles takes credit cards from all major issuers, including Visa, MasterCard, and American Express. Additionally, we collaborate with third-party financing providers such as CareCredit and Lending Club. Best of all, we provide an in-house payment plan with no interest, which enables you to receive the care you require without having to pay it all at once. Schedule an appointment.
FAQ for Dentures Cost
What affects the price of dentures the most?
At Summit Smiles, dentures are priced differently depending on the type of material used, the placement of the teeth, and whether you want detachable or implant-supported dentures. Dentures that are permanent are more expensive than dentures that are removable.
What is the cheapest type of dentures?
Interim dentures are designed to be worn following tooth extraction and prior to the placement of a permanent repair. Dr. Manali Patel DDS says that these are not as durable as traditional dentures; therefore interim dentures costs less. Traditional dentures are cheaper than implant-supported dentures.
How much does it cost to get all your teeth pulled and get dentures?
The cost will depend on the number of teeth to be extracted, whether you need one made on the same day or what type of dentures you want.
Are dentures worth it?
Yes, receiving Dentures Geriatric Dentistry is worth your effort, money, and time because you will have a full set of teeth. It doesn't matter if you are wearing false teeth because many aspects of your oral health depend on having a complete, strong set of teeth. We need a complete set of teeth to be able to eat and speak without problems.
Dentures Cost Near Me
Selecting a dentist who is close to your home, job, or school is critical if you want to save energy and time. Consider a few treatments or follow-up sessions in addition to your usual dental visits for this operation; having a dental practice nearby can make dental visits more practical. Additionally, look for professionals that have outstanding evaluations in dentures and who you trust to handle your dental treatment.