Published on October 5, 2020, Updated on August 19, 2021
Tooth extraction is a standard oral surgery treatment that the majority of people will undergo in their lifetime. It is often necessary due to:
To make room for shifting teeth caused by braces or growth
For chemotherapy and organ transplant patients who need damaged teeth removed
This treatment is performed by a dentist or oral surgeon under local or IV anesthetic. It is a straightforward technique that can be completed quickly as an outpatient surgery. However, if the tooth is broken off, impacted, or below the surface, surgical extraction is required.
Contact Us to find out more about dental extraction.
Contents: How much | Worth it? | Insurance coverage | Appointment | FAQ
How much is a tooth extraction?
Tooth extraction costs between $65 and $300 for a basic gum-erupted extraction. The cost of surgical extraction under general anesthesia ranges between $125 and $650. The cost of soft-tissue or difficult surgical extraction for damaged teeth is between $175 and $600.
These can be reasonably priced, as dental insurance often covers the cost of tooth extraction.
The price of Teeth Extraction General Dentistry is governed by the following factors:
Complexity – is it impacted or broken off below the surface?
Additional costs may include:
Exam – An examination will always be performed first
Digital X-Ray – will be needed to know where the decay is located. Typically, the cost is between $60 and $150.
Treatment options – These fees may include anesthesia and any additional charges incurred as a result of an emergency or after-hours appointment.
Aftercare – This may include a prescription, if necessary, and gauze or ice packs, if necessary.
How much does insurance pay for a tooth extraction?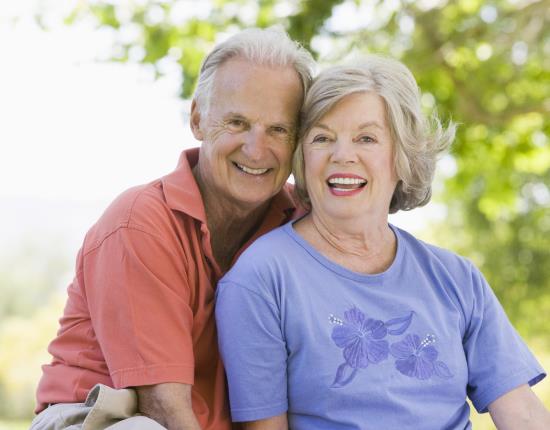 When a tooth cannot be fixed, insurance typically covers 50% to 80% of tooth extractions, bringing the average cost of a tooth extraction with insurance to between $35 and $400, depending on the kind of extraction, surgical or non-surgical.
Is a pulling tooth worth it?
Although tooth extraction is not inexpensive, it should not be avoided. Ignoring early indicators of an impacted tooth or dental discomfort can result in more complicated and expensive future treatment. A broken or sore tooth will never heal on its own.
La Habra, Tooth extraction cost
The best course of action is to have a sore or damaged area treated and removed when necessary. Several methods of payment are available for this procedure:
Insurance Friendly Dentist – Getting tooth extraction costs covered by insurance is the only way to ensure that this surgery is partly covered. Insurance policies do differ, but some can cover the cost of extraction especially if it is partially or completely impacted as it could lead to infection or permanent damage if not removed. If it is not impacted, some policies can still cover it, so do check your insurance plans. Consult your insurer to determine whether your policy covers it. Summit Smiles is an insurance-friendly dental office that accepts the majority of PPO insurance plans in La Habra, CA. We can assist you by verifying your benefits, making insurance claims on your behalf, and helping you optimize your benefits.
Government Programs – Regrettably, Medicare will not cover dental care procedures. It may cover emergency inpatient hospital care in the event of a dental emergency, even if the dental care itself is not covered. If you have this coverage, it is prudent to review it.
Flexible spending accounts (FSA) – The FSA, or Flexible Spending Arrangement, deducts pretax cash from your salary and deposits it into this account to be used solely for healthcare expenses. FSAs are available exclusively to companies who offer this benefit, but the good news is that the majority of firms currently offer this benefit as part of their benefits package. These are frequently straightforward to use, as you'll receive a debit card that you may use anytime you need it. Bear in mind that monies do not roll over, so you must use them before the year ends. You can learn more about FSAs by visiting here.
Health savings accounts (HSA) – An HSA is a government-regulated savings account in which you set aside a portion of your pay before taxes to cover health care costs not covered by your insurance. Additionally, deposits are tax-deductible. A significant distinction between HSAs and FSAs is that HSA funds do roll over to the following year and you must have a high deductible health insurance plan. Learn more about HSA's.
Dental schools – Check out the local dental schools near you as they may offer discounts on their services. You may find that some schools that offer low-cost tooth extraction nearby on one condition that you agree to let a student learn by doing your dental service. Not to worry as there are board-certified dentists oversees the student providing the service.
In-House Payment Plans – Nowadays, the majority of dentists provide monthly payment plans so that you are not required to pay the full cost of your treatment upfront. Patients often avoid seeking dental care because they are bothered by the cost. We do not want this to happen to our patients, which is why we offer inexpensive payment alternatives or support with La Habra when it comes to making dental treatment payments.
Summit Smiles takes credit cards from all major issuers, including Visa, MasterCard, and American Express. Additionally, we partner with third-party finance companies such as CareCredit, GreenSkyCredit, and Lending Club. Best of all, we have our own in-house payment plan with no interest, which enables you to receive the best care without having to pay for your treatment in full, as tooth extraction fees are not covered by insurance.
FAQ for Dental Extraction Cost
How much does a tooth extraction cost?
On average, tooth extraction costs between $50 to $200. If the extraction is complex, the cost may increase to $175 and $600. Meet our Dr. Manali Patel DDS.
Can I get a tooth pulled without insurance?
Yes. It is feasible to obtain tooth extraction without insurance, but you should anticipate paying the entire cost of your procedure.
Is it cheaper to get a tooth pulled or filled?
It depends on the patient's case. For instance, if a tooth requires filling on all five sides, is a molar, and the decay is too deep, extraction is a better option than filling. If the tooth has broken or it needs an extensive amount of restorative work then it is cheaper to get the tooth extracted than having it filled. Visit Summit Smiles.
Tooth Extraction Cost Near Me
When selecting a dentist, it is critical that they are located near where you live, work, or attend school, since this will save you time and money. There may be a few more treatments and follow-up appointments in addition to your usual visits; therefore, having a dental office close by makes dental appointments more convenient. To learn more about our office at La Habra, California, the insurance providers we work with, and other information, please contact us.